Welcome
OUR MISSION
To remain an accounting and consulting firm that offers a broad range of financial services. This company will continue to exceed the needs of our clients by fostering an environment that encourages personal and professional growth, as well as a passion for the firm's core values. We will continue to strive to be a leading company in the community through our persistence in providing excellent client experiences through expert, timely and quality personal services.
OUR VISION
To be the best provider of choice in the accounting, auditing and tax service industries.
OUR CORE VALUES
Ethics and Integrity
My staff always conducts themselves with the highest standard of ethics and integrity.
Technical Excellence
I distinguish myself through my staff's depth of technical knowledge and experience relevant to the distinct industry niches I serve.
Quality of Service
I provide each client with extraordinary client service delivered professionally and timely. Each employee takes the time to understand a client's unique situation, then uses that knowledge to provide the best financial solution to their issue. We take great pride in a job well done.
Success
My firm has gone through a peer review once every three years starting in 1991. I have received the highest approval upon completion of the peer review by an outside CPA firm.
Family
I value my staff and my clients as family.
The biggest challenge of starting this company was trying to balance the demands of a growing business and growing a family, both of which take significant time and dedication. For anyone starting a practice today, I would recommend:
Do the right thing for yourself and your clients.
Dedicate yourself to client service.
Have trust in your employees.
Be in it for the long run – working decades in this business is the result of steady growth and dedication.
Those values combined with a commitment to hard work and dedication created what today has grown to be the CPA firm that is serving many clients.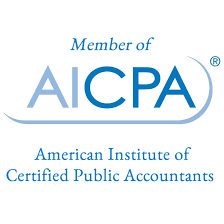 Services
View our full range of tax and accounting services.